Langley Carpet Cleaners
With The Equipment To Match
Valley Fresh Carpet Cleaning uses only the best cleaning equipment and chemicals on the global market to ensure that you get the best quality results from our cleaning services.
All of our vans come outfitted with a custom truck-mount steam extraction system designed specifically for cleaning carpets. This equipment offers deeper water penetration, higher water temperatures, and improved moisture extraction that outperforms the competition.
Letting the professionals take care of your carpet helps increase their lifespan, prevents the spread of allergens and bacteria, and leaves your carpets fresh and clean.
Carpet Cleaning For Those Hard To Reach Areas
Professional carpet cleaning quickly removes pet accidents, spills, and stains. Have a hard-to-reach area that needs cleaning? We also offer portable carpet cleaning for those high-rise office spaces or apartment buildings where the truck-mount equipment cannot reach.
Request A Carpet Cleaning Quote
Call For A Carpet Cleaning Quote

Industry Leading Hardware
We proudly use Rotovac rotary technology for carpet cleaning as well as tile and grout cleaning. Rotovac covers more ground and achieves a deeper clean while saving time and energy. Faster Dry Time
Our equipment pulls out 3 times more moisture than a regular vacuum, allowing your carpets to dry in less time. Typical drying times range from 2-3 hours, while upholstery and mattresses dry within 1 hour!
Our Carpet Cleaning Process In 6 Steps
Step 1
We do a full inspection of your carpets before starting the cleaning process, and vacuum where needed.
Step 2
Administer our carpet stain and odour remover that will eliminate any unwanted stains and smells.
Step 3
Apply a pre-spray solution that has a citrus or fresh valley scent, and stimulates the carpet to loosen soil and dirt.
Step 4
Our CRB machine loosens and agitates the carpet to make sure the extraction process covers all angles.
Step 5
The Rotovac equipment and wand will rinse the fabric and extract the dirt that is deep in your carpets.
Step 6
Finish by raking and brushing the fibres of your carpet to their natural direction to reduce carpet shadowing. VLM – Very Low Moisture Cleaning
VLM is Very Low Moisture Cleaning, which is a huge benefit for customers that need carpets clean and dry right away. VLM cleaning only takes 1-3 hours to dry, and is a cheap alternative to standard HWE – Hot Water Extraction.
VLM uses an encapsulation cleaning solution that crystallizes soils, greases, dirt and most stains. It then works by bringing these substances to the top of the carpet on which we operate a professional orbital machine with a micro fibre bonnet pad. This pad then traps and collects all the soil, dirt, grease and stain crystals. It works amazing for glued down and low pile carpet, as well as people that need carpet dried right away.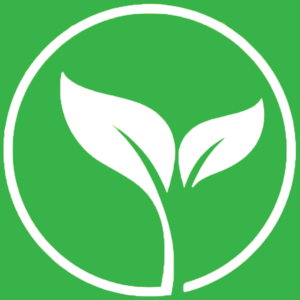 HWE – Hot Water Extraction
Our "truck mount" (TM) machine utilizes a combination of high pressure hot water and a powerful vacuum pump to thoroughly clean carpets. This method, known as hot water extraction, is particularly effective for removing dirt, stains, and grease. The hot water is injected into the carpet fibers, loosening and lifting embedded debris, which is then vacuumed away. The carpet may remain damp for several hours following the cleaning process.
Additional Cleaning Services
Hallway Cleaning
Mat Cleaning
Mattress Cleaning & Sanitizing
Sofa Cleaning
Commercial Carpet Cleaning
Tile & Grout Steam Cleaning
Love Seat & Chair Cleaning
Small Dining Chairs
Stairs ( up to 15 step increments )
Small Room (8′ – 10′)
Medium Room (10′-12′)
Large Room (12′-14′)
See Our Before & After Cleaning Service Photos
Discover the benefits of a professional cleaning company that goes the extra mile to get those tough-to-clean areas. Valley Fresh Carpet Cleaning leaves a lasting impression on every customer that chooses them for home cleaning services.
Contact Us For A Carpet Cleaning Quote
We go the extra mile to make sure that your quality expectations are met and don't cut any corners when it comes to cleaning your carpets. If you want the job done right the first time, contact Valley Fresh Carpet Cleaning.
Proudly Serving Langley BC
Additional Cleaning Services We Offer
We provide carpet cleaning services across the Fraser Valley in British Columbia, including Chilliwack, Abbotsford, Agassiz, Hope, Langley, Mission, and the surrounding area.
If you are located in Abbotsford, our professional and reliable team of cleaning experts provide exceptional carpet cleaning services in West Abbotsford, East Abbotsford, Sumas Prairie, Matsqui Village, Auguston, Aberdeen, and more.
Across Chilliwack, whether you are located in Sardis, Promontory, Garrison Crossing, Vedder Crossing or Yarrow, our skilled carpet cleaning pros can visit to remove even the toughest stains and odors with state-of-the-art equipment.
And if you're located in Hope within the areas of Silver Creek, Kawkawa Lake, Flood-Hope, Dogwood Valley, our team can also help restore your dirty carpets to like new condition.
We understand the importance of using eco-friendly and safe cleaning solutions, so you can trust us to treat your carpets with care. Whether you're dealing with pet stains, deep-seated dirt, or simply want a refresh, our team of carpet cleaning experts can get the job done.
Contact us today to schedule a cleaning service and experience the difference Valley Fresh Carpet Cleaning can make in your home.